Asa Akira
Asa Akira is one of the most popular Pornstars to date, with her Japanese-American looks placing her as one of the most sought after actresses and directors in the adult industry. Her petite frame at 5'2", and only 105 lbs and her seductive Asian looks have caught the attention of millions of people around the world, making her one of the top performers in the present.
Asa was born on January 3rd, 1986 in New York City and although she spent her first years in the United States, when she was 6 she moved to Japan with her family, and she attended several international schools there, until she returned to America at the age of 13.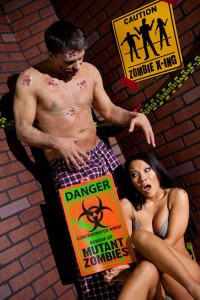 Shortly after graduating high school, she began her career in the sex industry, and she began to work as a dominatrix when she was barely legal. After her first steps working in the adult industry, she began to work as a stripper. She landed a gig at the Hustler Club in New York, and she did quite well for a while until she met Gina Lynn, another famed pornstar who introduced her to the adult film industry.
She began working in porn at around the age of 20, in 2006, shooting several solo and lesbian scenes, mostly with Gina Lynn for her production company. Soon after, she shot her first boy-girl scene, where she had sex with performer Travis Knight, in another film for Gina Lynn Productions.
Around the time of her porn debut, she was also a regular on the Bubba the Love Sponge radio show. She was referred to as the "Show Whore," but she stopped participating in the show in 2007.
In 2009 she landed a role in the film Pure by David Aaron Clark. In the film, she played a telephone operator who has an affair with the husband of the head mistress of the fetish dungeon where she works. This performance got her several award nominations.
In 2011, a Fleshlight modeled after her vulva was revealed, and she became a Fleshlight Girl. The Asa Akira Fleshlight won the "Best Sex Toy" Award during the 2012 TLA Raw Awards.
Among the many titles she has received, she reached #4 in the list of "The Top 100 Hottest Porn Stars Right Now" by lifestyle magazine Complex and also #6 in their list of "The Top 50 Hottest Asian Porn Stars of All Time".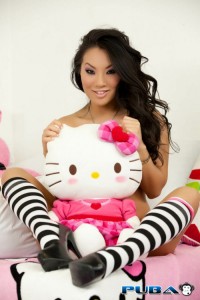 In 2013 she began taking part in a free online podcast along with David Choe. The podcast is comprised of 90-minute episodes under the name DVDASA, its target audience are young adults and its main purpose is to help them by providing advice to common problems such as love life, sex and career issues.
On January 19th, 2013, she was the co-host of the 30th Annual AVN Awards along with Jesse Jane, another famed porn actress, and April Macie, a comedian. During the ceremony, she also won the AVN Female Performer of the Year Award, which had only been won by one other Asian performer in the past (Asia Carrera). She has won 24 awards throughout her career and been nominated to another 50 titles.
This year she has also began expanding her career, by making her debut as a director working for Elegant Angel, directing the title Elegant Angel's Gangbanged 6. So far, she has participated in 325 adult films as a performer and directed 1.
Among the many projects that she has been involved in 2013, she is also writing a book that she claims is not an autobiography, despite being autobiographical. This title is expected to be released in spring 2014.