RealPornLife Review
RealPornLife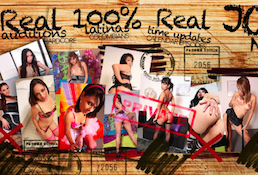 RealPornLife brings you reality porn videos and intense authentic hardcore scenes.
00000
RealPornLife Review
Site Overview
RealPornLife brings you real porn at its finest. It's a thread for all things hardcore. Here, you can find also extras, behind the scenes and interviews that will bring you closer to the lives of these porn actors and actresses.
Design & Features
Presented here is the layout of the site, that is in some parts presented like a blog suiting its needs. It takes a bit of time to orient yourself here, but soon it becomes clearer what lies where. On the right side, you have sections like top rated, most viewed, there is even a section with recent comments so you can see what other people are viewing and commenting currently. Visuals look cool and the site is presented in a professional and an interesting manner.
From the home page to the videos you enter you are always aware that this site does not look like every other and that is first apparent in the visual aspects of it. Without even looking at the content we are left with nice visuals aesthetic on this site. The color is mainly lighter black with lighter pink as an additional color. Navigation is done through the search bar that entails the whole site. There are also related videos beneath the video being viewed currently. All the usual options are present such as top rated viewed videos, most watched, most recent. There is a mobile version of this site, which is well optimized and fast loading.
Girls & Videos
RealPornLife was clearly designed with usability in mind. The main premise was that a couple either travels through Columbia or does video shoots in the studio. Scenes follow that train of through. But what is said until now doesn't even begin to describe what actually happens on some of these videos. To begin with, the people that make this happen Cristian and Andrea are bringing to you everything mildly related to the stuff they are making, beginning from behind the scenes including interviews and of course high-quality hardcore porn.
Each video is supplemented with a nice long description of the current going on. Also, some videos include trannies and interviews regarding that experience. The usual format is episodes and also there is the Living With Laura mini series that shows what is it like living with a horny slut. Girls featured on this site are mostly semi-pros. Sometimes you can see casting videos with some amateurs that are also a worthwhile view.
Scenes are longer than usual and they run for about 50 minutes in average. Videos are shot professionally even when it is a hand-held camera the equipment is real high quality. They have an underground studio so most of the moaning and fucking goes on in there but also some of the action is located elsewhere. All the environment in which the models are fucking is actually not bland and quite different from what one might usually see in the 'classic' hardcore porn videos.
All the videos are available for download in HD, in MP4 and WMV formats, and the file type for streaming is Flash in 720p. There isn't a lot of content but it does seem to be growing steadily. There are around 50+ videos on this page. There are no image galleries hosted here. Membership offers are the usual type with them giving you the offer between one-month membership, three months membership, and one-year membership. All memberships are recurring except the one-year membership.
Conclusion
This is a truly different site. With a couple running it and doing everything related to it, they have managed to do a good job so far with all kinds of hardcore scenes present up until now. Episodes are evolving nicely and you can see their skill slowly rising so we can expect more great content from these two.
Contents
| | |
| --- | --- |
| Videos | More than 50 Videos |
| Pics | More than 50 Picture Sets |
| Download | Available |
| Categories | hardcore, reality porn, amateur, casting, tranny |
Warning: the website is not active anymore, but you can find a very close one here