Daisy Marie
Daisy Marie is a porn actress born on February 6th, 1984 in Glendale, California to a Mexican-American couple. Although she was born in California, she spent most of her childhood travelling between Salem, Oregon and Zacatecas, Mexico.
LIFE
She starts her porn career back in 2002, famously barely a day after she had turned 18 years old, making her one of the youngest debutants in history. During her prolific career, she has been in over 371 movies, as well as posed for several adult magazines.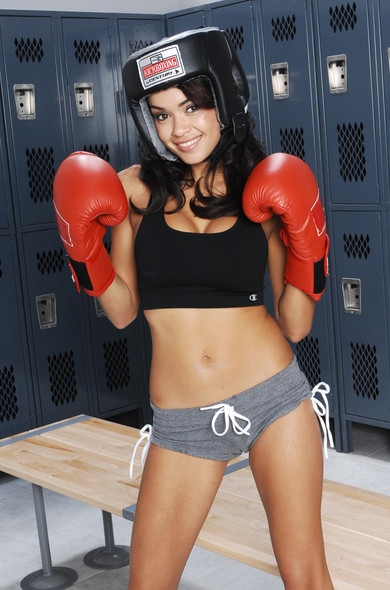 Daisy Marie has worked for over 11 years now under several names, the most known being Daisey Marie, Maria, Brittania, Daisy Tattoo, Daisey, Daisy and Daisy Dukes.
Her petite body is one of her most recognizable features, her Latin roots making her particularly curvy, with a slim waist and curvy hips. She has dyed her hair in several colors, always in darker shades such as Black, Brown and Red, which makes her brown eyes and cute face. At 5 feet and 4 inches, she weighs barely 110 lbs, which makes her one of the tightest bodied porn actresses currently. Besides her natural features, she also got breast augmentation surgery, going from a full C-cup to a full D-cup in 2007.
Being a more alternative type of girl, she also has several piercings, including the left nostril, right Monroe piercing, tongue, nipples and belly button. She does not wear all her piercings in every scene, but they are definitely a signature trait that her fans like the most.
TATTOOS
She also has several tattoos that are widely known among her fans, the most notable being a large Cherub covering most of her back, as well as 3 small stars behind her right ear. She also got a tattoo reading "EST. 1984" below her left breast in November 2011. She also has a tattoo reading "Linda" above her left ankle. She used to have writing below her navel that was masked with tribal patterns, and later removed in 2007. Another tattoo she got removed used to read "CAUTION / Slippery When Wet" on the pubic area, which she removed in 2006.
Among her most notable works, she has posed for Chéri and worked with famed photographer Suze Randall. Daisy Marie has also worked with Holly Randall, daughter of Suze Randall, for the brand Fantasy Fitness, a mainstream sports brand. She loves sports and has proclaimed herself as a "die-hard Lakers fan".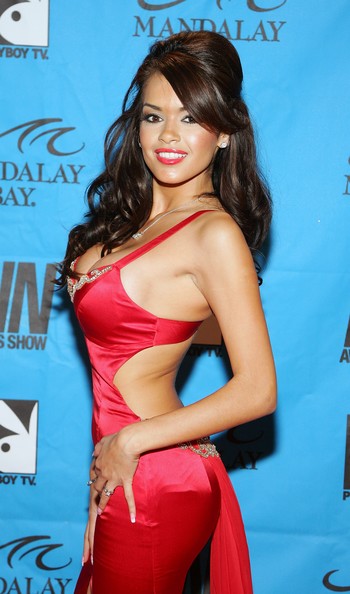 Another of her most famous works has been with 50 Cent, appearing in his controversial music video "Disco Inferno" to great notoriety in the mainstream media.
Daisy Marie also took part on the second season of Jenna's American Sex Star, an original reality competition TV show from Playboy TV. Additionally, she also worked again on Playboy TV as a host for the series All Nite Party Girls.
AWARDS
She is also a Penthouse Pet, having been featured on the cover of June 2008, where she was also labeled as the Pet of the Month. Among other awards she has received are dozens of AVN Award nominations since 2004 including the very famous Best New Starlet AVN Award.
Among other AVN Award nominations she has received are Best Three-Way Sex Scene in 2004, 2008 and 2011, Best Sex Scene Coupling in 2007, Best Solo Sex Scene in 2007, Best All-Girl Sex Scene in 2008, Best Girl/Girl Sex Scene in 2012, Best Tease Performance in 2009, Best Solo Sex Scene in 2007, and Most Valuable Starlet (Unrecognized Excellence) in 2007.
She has also received nominations to FAME Awards as Favorite Ass in 2009 and 2010, and Favorite Female Starlet in 2008 and 2009, also winning the Award for Favorite Underrated Star in 2009.