Priya Rai
Priya Anjali Rai is probably the most famous porn star born in India of all time. She is known under many names, mostly misspellings of her name and the most common are Prya Rey and Priya Rai. She is also known under a pseudonym, Rira Raid, but this may be a one-off situation from when she hadn't established herself as a porn icon just yet.
LIFE
She was born in New Delhi, India, on December 25th, 1977. Of full Indian roots, she spent the first two years of her life in India, before being adopted by American parents. She has the full nationality and was raised in the American way. She lived in Minneapolis, Minnesota during her young years, and she attended Arizona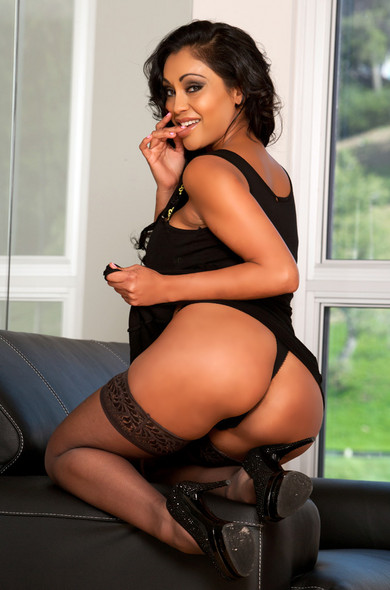 State University where she studied marketing. Nowadays she still resides in Arizona, making of Phoenix her home.
She is 5' 3" tall, and weighs barely 99 lbs, which makes her one of the most petite mainstream porn stars, and this, along with her seductive Indian looks have garnered attention for her, allowing her to take part in 103 adult films.
Before Priya Rai began her porn career, she worked as a stripper. She spent 12 years working as an exotic dancer before she entered the porn industry in 2007, when she was 29 years old.
AWARDS
Among the many achievements of her porn career, is having landed #19 in the "Top 100 Hottest Porn Stars Right Now" of lifestyle magazine Complex, and the spot #32 in their list of "The 50 Prettiest Porn Stars of All Time".
Among the many awards that she has received are XBIZ, FAME, NightMoves and AVN Awards. She won in 2009 for Best All-Girl Group Sex Scene along with eight other adult film stars (Jesse Jane, Shay Jordan, Stoya, Adrianna Lynn, Brianna Love, Lexxi Tyler, Memphis Monroe and Sophia Santi) for the film Cheerleaders.
She also won the 2011 NightMoves Award for Best MILF (Editor's Choice). Among the nominations she received for NightMoves awards are Best Boobs, that same year.
Her XBIZ nominations feature awards for Porn Star Website of the Year, MILF Site of the Year and MILF Performer of the Year. And she also received an AVN Award nomination in 2010 for Best New Web Starlet. She did not win either of these awards, but they still garnered attention for her in the top porn circles, which turned her into one of the most widely known porn stars in the present.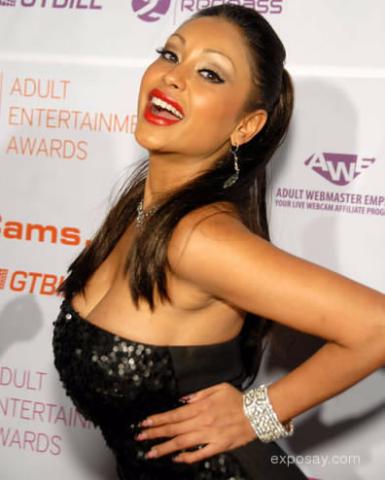 This past June 2013, she made an announcement that has all her fans very sad, as she has decided to retire from the adult industry to focus on her personal life and mainstream career. Regarding her personal life, she is now engaged to a businessman who does not work in the adult industry, so this may have something to do with her decision.
However, lovers of her beautiful Indian looks don't have to worry that they won't be seeing her anymore, as nowadays she is rumored to be making her Bollywood debut in an independent film project.
In recent years she has also played a lead role, performing as Isis in the mainstream film Isis Rising: Curse of the Lady Mummy.
Her official website is still functional even if she does not intend to create new scenes any longer, so fans of her adult work can still get their fix as they watch one of the most beautiful porn stars engaged in explicit action.