Rebeca Linares
Rebeca Linares was born on June 13, 1983 in San Sebastian, Basque Country in Spain, moving several years ago to Barcelona, where she has spent most of her life. Her real name is Veronica Linares, and she chose Rebeca as her screen name because "it's short and very strong".
LIFE
She started her porn career at the age of 22, in 2005 with the producing company Milkyway Channel. She got into the industry through her best friend, who was a friend of Nacho Vidal, a famous porn director from Spain. Rebeca and Nacho immediately hit it off and they started working together successfully, however, due to the low pay and amount of work in Spain, she decided to work in other parts of Europe, such as Germany and France, very successfully making her name known across the European porn industry.

A year later, she moved to the United States with Nacho Vidal, and they settled down in Los Angeles. She has been reported as saying she had been looking for a place where she could settle down and work successfully, and the whole mainstream porn industry is based in Los Angeles, which gave her the opportunities she sought, quickly making her a household name as she was willing to go farther than most American pornstars, besides having unique and highly recognizable Spanish looks.
Her name is widely known in the adult industry, having taken part in many adult films and magazine covers. She has worked for some of the most famous and well-established companies such as Private, Cumlouder and Bang Bros.
For several years, she worked as an all-natural star and used this feature as one of her most famous traits, however in 2010 she got a breast augmentation going from a B cup to a full D cup. She still is mostly natural however, keeping her hair black, eyes brown, pale skin, no piercings and no tattoos.
In 2009 Rebeca Linares started her career as a porn director, but she has gone back to performance, enjoying the success that she has enjoyed during her 8 years of career, and so far, she has appeared in 396 adult films, making her one of the most prolific porn actresses to date.
In 2009, her career got more mainstream attention since Canal+, an Spanish TV channel, broadcasted a documentary about her life and career in the United States, under the name "Come to Las Vegas, baby". This show was filmed in Las Vegas, where she was at the time for the 2009 AVN Awards, a very important award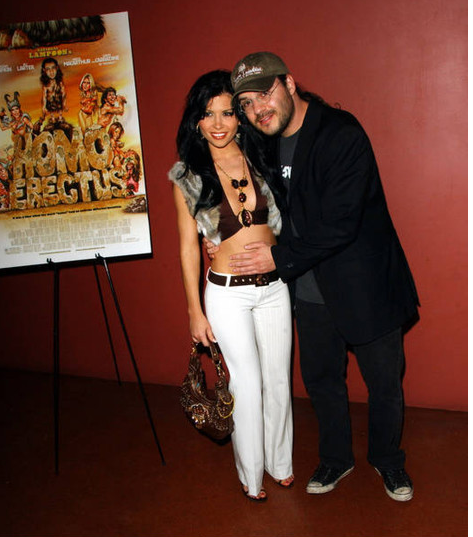 ceremony that is widely regarded as the Oscars of the porn industry. That year she had received eight nominations across a variety of categories; the documentary aimed at showcasing her American porn career that she had successfully held for three years. Besides this point of view, the daily life of Rebeca was also shown, making point of showing the many aspects of her personality, such as her work, frustration, dreams and the constant fight to remain at the top of the industry.
AWARDS
She has received multiple award nominations, but most notably, in 2010, Rebeca won an AVN Award for Best Three-way Sex Scene, along with Tori Black and Mark Ashley. Additionally, she won an award in 2007 in the FICEB Ninfa as Best Actress for her role as IodineGirl.
Among her mainstream ventures, she has also posed for Maxim magazine. She has also performed in mainstream films, having a role in the film Homo Erectus which was released in September 2008, along with other adult film stars such as Ron Jeremy and Jacklyn Lick.